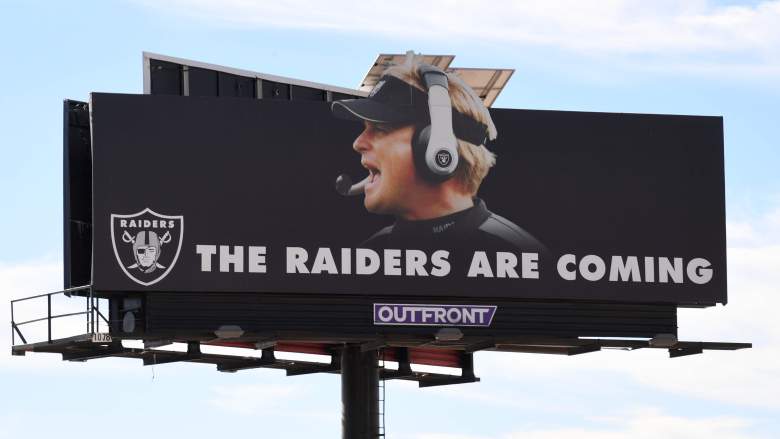 The Current Situation
The Raiders' time in Oakland seems to be all but finished after the city of Oakland filed an antitrust lawsuit against the team in December. With the team's move to Las Vegas not happening until the 2020 season, it raises the question as to where the team will play its home games in 2019…a question that even the Raiders don't have an answer to, as they've been calling season ticket holders telling them they don't have anything new to share.
Potential Landing Spots
The leading candidates seem to be Levi's Stadium, home to the 49ers, and Oracle Park (formerly AT&T Park), home to the MLB's San Francisco Giants. Other options have also been mentioned from San Diego to San Antonio, but would there ever be a better time for the League to do a "test run" in London?
Logistics has always been a primary concern, but if the NFL were ever serious about a franchise calling London home, they should do everything in their power to make it happen. After all, if you can't make it work for one season, is there ever any chance it could be a permanent solution for a franchise?
Sponsorship Implications
Looking at it from a sponsorship standpoint, a potential move out of the Bay Area in 2019 would have serious revenue implications for the Raiders. Sponsors with a strong local presence could have language in their agreements protecting against this very situation.  Should the Raiders leave the Bay Area, they're likely leaving a lot of their sponsors behind.  But, if the Raiders moved to London, would that create enough excitement and interest in the team that companies in the UK would be willing to sign up for a one-year partnership?
Outlook
There's a lot at play when it comes to finding a temporary home for an NFL franchise, and this definitely isn't a situation that happens all that often. The NFL and the Raiders will both have their opinions (and reasons) for where they should call 2019 home, but the question of who has the upper hand in that decision will be seen soon enough.
Stay up to date with AdSport. Follow us on LinkedIn!